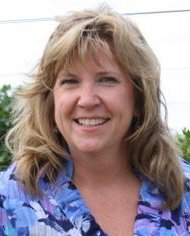 Contact Information
phone: (210)904-4940
Email
NancyWalden@WaldenCounselingServices.com
Hi, I'm Nancy Walden and welcome to Walden Child & Adolescent Counseling, PLLC.
My credentials:
M.Ed. ~ Masters of Education
LPC ~ Licensed Professional Counselor
RPT ~ Registered Play Therapist
NCC ~ National Certified Counselor
PLLC ~ Professional Limited Liability Corporation
I am certified and licensed to counsel others with a specialization in children and adolescents.  Often, I work with their parents to assist in the family dynamics.
Here's some additional information about me listed in Psychology Today.
Office
19315 FM 2252, Building One
Garden Ridge,  Texas  78266
As a Licensed Professional Counselor and Registered Play Therapist, I am very passionate about my counseling with children. I believe that children oftentimes cannot express themselves through words. By using play therapy, I am able to build a trusting relationship with the child where they feel safe to express their needs, hurt, pain or frustration through their play. Through play, we work together to create positive ways to cope with, or work through their issue.
I have over 20 years of experience working with children. I have had specialized training in play therapy, trauma and loss, and grief counseling. I have also had a lot of experience working with children who are experiencing difficulties with divorce, anxiety, academics, self esteem and other childhood issues.
In addition to 7 years as a school counselor, I have 13 years of experience as an elementary school teacher. I feel that having this "inside track" knowledge of the schools gives me a better insight to some of the difficulties facing today's children.
Taking the first step toward getting help is often the most difficult.  I look forward to working with your child and making that first step as comfortable as possible for you all.  Thank you for stopping by my website!